6th January 2021
Falcon's Christmas Competition Winners!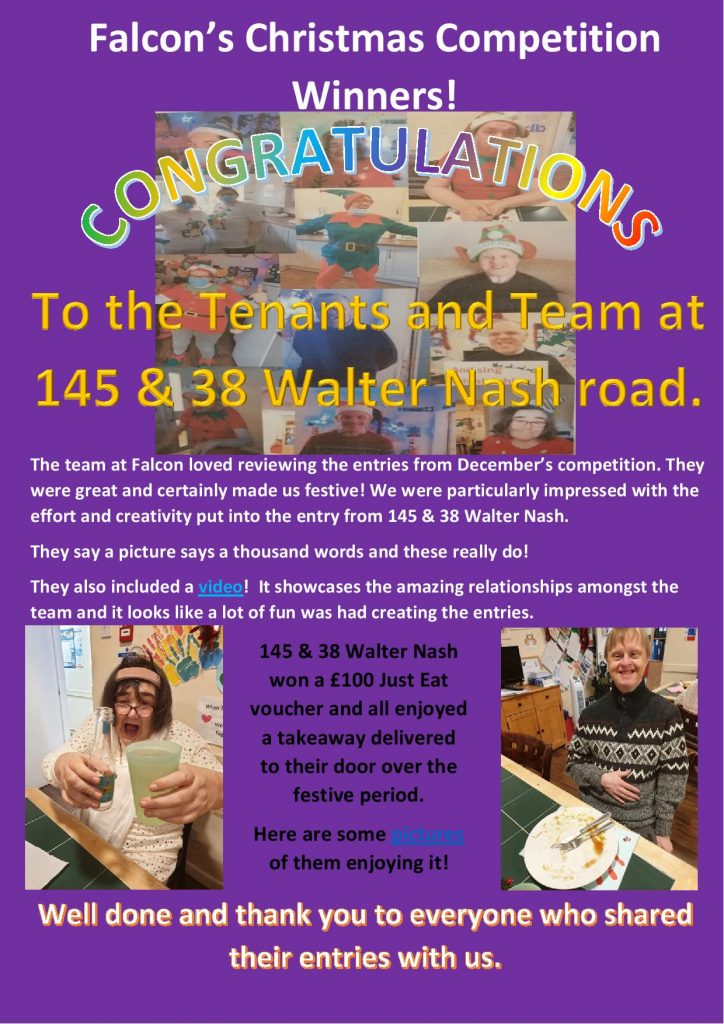 CONGRATULATIONS
To the Tenants and Team at  145 & 38 Walter Nash road.
The team at Falcon loved reviewing the entries from December's competition. They were great and certainly made us festive! We were particularly impressed with the effort and creativity put into the entry from 145 & 38 Walter Nash.
They say a picture says a thousand words and these really do!
They also included a video!  It showcases the amazing relationships amongst the team and it looks like a lot of fun was had creating the entries.
145 & 38 Walter Nash won a £100 Just Eat voucher and all enjoyed a takeaway delivered to their door over the festive period.
Here are some pictures of them enjoying it!
Well done and thank you to everyone who shared their entries with us.